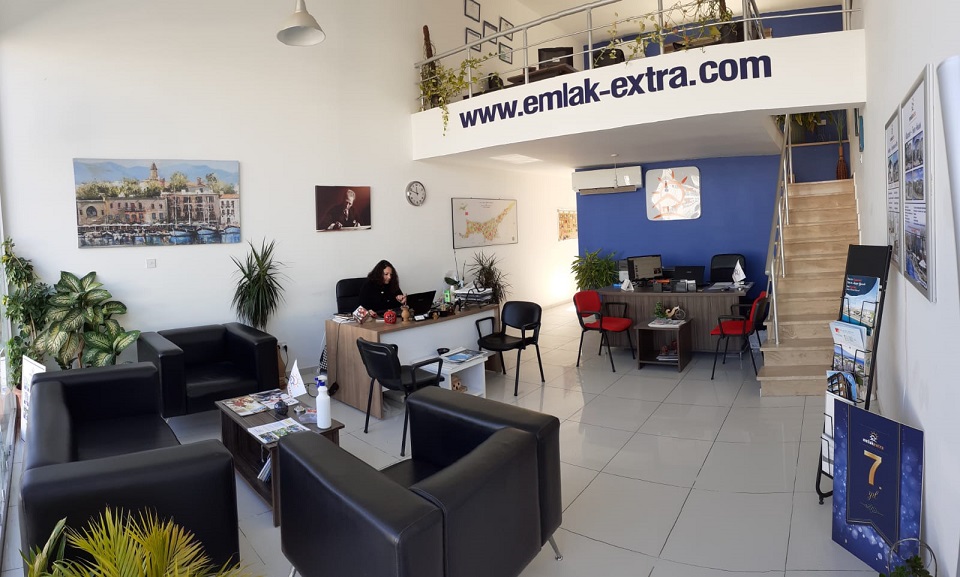 About us
Emlak Extra is a Cypriot owned company established in the begining of 2013.Our office is placed on Karaoğlanoğlu caddesi, Demir Plaza no:2 Kyrenia.Directors of Emlak Extra has experinced in property market and ready to arrange your investment process and find helpful soltions to our customers.
Understanding your individual reasons to purchase and your family's priority needs is most important guide to us to find a right property to satisfy your needs.
Our services continues after sales...
We are always ready to cover a risk for your property with any kind of insurance policy.
We find an easy and quick solutions for any kind of problems in maintenance and repair work you need for your house or your site.
Our services are,
Investment advisoty services
Sales and resales
Lettings
Insurance policy
Repair and maintenance work
Our office is also a member of,
We offer,
TURKISH CYPRİOT CHAMBER OF SHOPKEEPERS AND ARTISANS
NORTH CYPRUS INSURANCE AND REINSURANCE COMPANIES ASSOCIATION